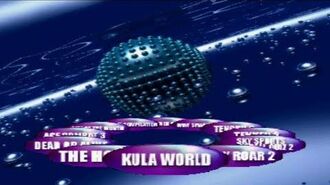 Overview
Edit
The 86th issue of OUKPSM. Released in July 2002.
Interface Info
Edit
Interface Background: Spike Ball (Blue)
Number of Icons: 12
Selection Style: Multi (L/R, B)
Background Music: #7 (2000-2004, Harry Holmwood, Jason Page)
Playables
Edit
Ace Combat 3
Bloody Roar 2
Dead Or Alive
Jedi Power Battles
Kula World
Sky Sports Fottball Quiz: Season 2
Tekken 3
Tenchu 2
The Hoobs
WWF Smackdown
Net Yaroze
Edit
Gravitation
Robot Ron
Rocks 'n' Gems
Total Soccer Yaroze
This is alternatively named "Welcome to Fight Club!", which means it mostly has got fighting games.
Ad blocker interference detected!
Wikia is a free-to-use site that makes money from advertising. We have a modified experience for viewers using ad blockers

Wikia is not accessible if you've made further modifications. Remove the custom ad blocker rule(s) and the page will load as expected.