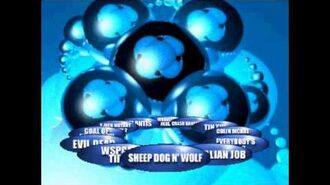 The 75th issue of OUKPSM. Released in September 2001.
Interface Info
Edit
Interface Background: Spiral Balls (Blue)
Number of Icons: 12
Selection Style: Multi (L/R, B)
Background Music: #7 (2000-2004, Harry Holmwood, Jason Page)
Playables
Edit
Sheep Dog and Wolf (New demo)
The Italian Job
Everybody's Golf 2
Colin McRae Rally 2.0
Tintin: Destination Adventure
Crash Bandicoot 3: Warped
Worms Armageddon
Atlantis: The Lost Empire
X-Men Mutant Academy
Evil Dead: Hail to the King
Goal of the Month
WSPC Tips (Known in menu as "WSPCM Tips")
This is the second disc of the 70 series that Aginnon (Adam Demeter) owned.
Ad blocker interference detected!
Wikia is a free-to-use site that makes money from advertising. We have a modified experience for viewers using ad blockers

Wikia is not accessible if you've made further modifications. Remove the custom ad blocker rule(s) and the page will load as expected.