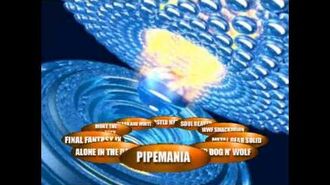 Overview
Edit
The 71st issue of OUKPSM. Released in May 2001.
Interface Info
Edit
Interface Background: Fire Bubble Formation (Blue)
Number of Icons: 10
Selection Style: Multi (L/R, B)
Background Music: #7 (2000-2004, Harry Holmwood, Jason Page)
Playables
Edit
Legacy of Kain: Soul Reaver
Metal Gear Solid
Pipe Mania 3D
Sheep, Dog 'n' Wolf
Twisted Metal
WWF Smackdown
Alone in the Dark: The New Nightmare
Black & White (Cancelled game)
Final Fantasy IX
Mort The Chicken
This disc, along with Euro Demo (France) 51 and Euro Demo (Germany) 06/01, includes a video for the PS1 port of Black & White, which was cancelled.
Ad blocker interference detected!
Wikia is a free-to-use site that makes money from advertising. We have a modified experience for viewers using ad blockers

Wikia is not accessible if you've made further modifications. Remove the custom ad blocker rule(s) and the page will load as expected.