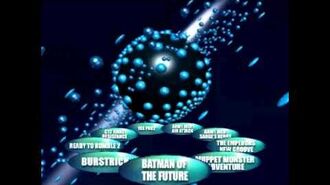 Overview
Edit
The 69th issue of OUKPSM. Released in March 2001.
Interface Info
Edit
Interface Background: Merge Ball (Night, Aqua)
Number of Icons: 9
Selection Style: Multi (L/R, B)
Background Music: #7 (2000-2004, Harry Holmwood, Jason Page)
Playables
Edit
Batman of the Future
Muppet Monster Adventure
Army Men: Air Attack 2
Army Men: Land Sea Air (Bundled as Army Men: Sarge's Heros)
Army Men: Sarge's Heroes 2 (Bundled as Army Men: Sarge's Heros)
BursTrick Wakeboarding
C-12 Final Resistance
ISS Pro Evolution 2
Ready To Rumble 2
The Emperor's New Groove
This (along with #70) has the most videos than playables.
The Benelux cover lists Ultimate Fighting Championship as a playable, but is not on the disc, except for the unused icon which still exists on it. The playable itself did appear in a US demo disc though, but not in PAL.
Ad blocker interference detected!
Wikia is a free-to-use site that makes money from advertising. We have a modified experience for viewers using ad blockers

Wikia is not accessible if you've made further modifications. Remove the custom ad blocker rule(s) and the page will load as expected.