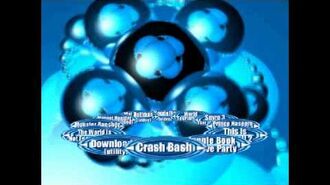 Overview
Edit
The 65th issue of OUKPSM. Released in December 2000.
Interface Info
Edit
Interface Background: Spiral Balls (Blue)
Number of Icons: 12
Selection Style: Multi (L/R, B)
Background Music: #7 (2000-2004, Harry Holmwood, Jason Page)
Playables
Edit
Crash Bash
Spyro 3: Year of the Dragon
Prince Naseem Boxing
TOCA World Touring Cars
The Jungle Book: Groove Party
This Is Football 2
Koudelka
Mat Hoffman's Pro BMX
Monster Rancher
Muppet Monster Adventure
The World Is Not Enough
Downloader Saves
Edit
Broken Sword
Kurushi
MediEvil 2
Silent Hill
WipEout
Ad blocker interference detected!
Wikia is a free-to-use site that makes money from advertising. We have a modified experience for viewers using ad blockers

Wikia is not accessible if you've made further modifications. Remove the custom ad blocker rule(s) and the page will load as expected.