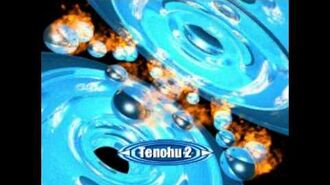 Overview
Edit
The 62nd issue of OUKPSM. Released in September 2000.
Interface Info
Edit
Interface Background: Fire Bubbles (Blue)
Number of Icons: 11
Selection Style: Single (L/R, B)
Background Music: #7 (2000-2004, Harry Holmwood, Jason Page)
Playables
Edit
Rayman 2: The Great Escape
Spider-Man
TOCA World Touring Cars
Tenchu 2: Stealth Assassins
Walt Disney World Quest: Magical Racing Tour
Infestation
Mille Miglia
Re-Volt 2 (RC Revenge)
Sydney 2000
X-Men: Mutant Academy
Downloader Saves
Edit
Castlevania
Final Fantasy VII
Final Fantasy VIII
Oddworld: Abe's Oddysee
Resident Evil 2
Spyro The Dragon 2
This (along with #63 and #64) uses the same background and music.
First appearance of the other UK disc layout without a black ring, resembling it a disc made in Australia, but was still made in Austria. This layout was only used for two demo discs, this and the next one (63).
Ad blocker interference detected!
Wikia is a free-to-use site that makes money from advertising. We have a modified experience for viewers using ad blockers

Wikia is not accessible if you've made further modifications. Remove the custom ad blocker rule(s) and the page will load as expected.