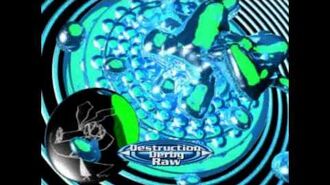 Overview
Edit
The 61st issue of OUKPSM. Released in August 2000.
Interface Info
Edit
Interface Background: Plasma Fountain (with Vib-Ribbon Advert) (Green)
Number of Icons: 11
Selection Style: Single (L/R, B)
Background Music: #7 (2000-2004, Harry Holmwood, Jason Page)
Playables
Edit
Destruction Derby Raw
MoHo
Silent Bomber
Star Trek: Invasion
Vib-Ribbon (Sunny Day demo)
Galerians
Grind Session
Tenchu 2
Titan A.E. (movie trailer)
Vanishing Point
Downloader Saves
Edit
Colony Wars C
Colony Wars D
Devil Dice
Fear Effect Disc 3
Fear Effect Disc 4
Gran Turismo
This is one of the two demo discs from 2000 (along with #66) that did not get released in Australia.