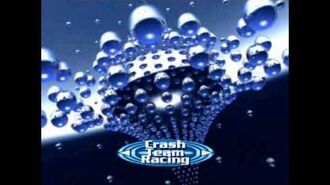 Overview
Edit
The 53rd issue of OUKPSM. Released at Christmas 1999.
Interface Info
Edit
Interface Background: Bubble Formation (Blue)
Number of Icons: 9
Selection Style: Single (L/R, B)
Background Music: #6 ('99-2000, Harry Holmwood, Jason Page)
Playables
Edit
Crash Team Racing
FIFA 2000
Gran Turismo 2
Jade Cocoon
NBA Basketball 2000
Pong
Tom Clancy's Rainbow Six
This Is Football
Atariland Games
Edit
The Next Tetris
Q*bert
Missile Command
Glover
The first appearance of a compilation video (Atariland).