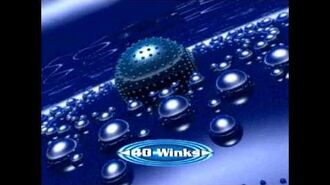 Overview
Edit
The 51st issue of OUKPSM. Released in November 1999.
Interface Info
Edit
Interface Background: Spike Ball (Blue)
Number of Icons: 10
Selection Style: Single (L/R, B)
Background Music: #6 ('99-2000, Harry Holmwood, Jason Page)
Playables
Edit
40 Winks
Dino Crisis
Legacy of Kain: Soul Reaver (new demo)
Metal Gear Solid: Special Missions
Quake II
Disney's Tarzan
This Is Football
Crash Team Racing
Final Fantasy VIII
Leftfield - Africa Shox (official music video)
This is the only time that a music video is used.
The Crash Team Racing video uses the same BGM as for Crash Bandicoot 3.
This is the first time that a video from the previous issue has been used in a row.
Ad blocker interference detected!
Wikia is a free-to-use site that makes money from advertising. We have a modified experience for viewers using ad blockers

Wikia is not accessible if you've made further modifications. Remove the custom ad blocker rule(s) and the page will load as expected.