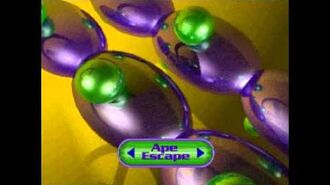 Overview
Edit
The 47th issue of OUKPSM. Released in July 1999.
Interface Info
Edit
Interface Background: The Tubes (Yellow)
Number of Icons: 9
Selection Style: Single (L/R, B)
Background Music: #6 ('99-2000, Harry Holmwood, Jason Page)
Playables
Edit
Ape Escape
Bloody Roar 2
Colin McRae Rally (PLATINUM)
Driver (new demo)
Racing Simulation: Monaco Grand Prix
Syphon Filter
Actua Ice Hockey 2
Final Fantasy VII (PLATINUM)
V-Rally 2
This is the first time that uses the Yellow/Green/Purple background theme.
This is also the first time that Platinum Range icons appear in a demo disc.
The icons don't cross-fade properly.