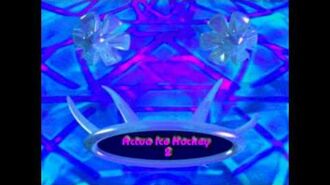 Overview
Edit
The 45th issue of OUKPSM. Released in May 1999.
Interface Info
Edit
Interface Background: The Heavenly Machine (Light Blue)
Number of Icons: 9
Selection Style: Single (L/R, B)
Background Music: #5 ('98-'99, Harry Holmwood, Jason Page)
Playables
Edit
Actua Ice Hockey 2
Gex: Deep Cover Gecko
Pro Pinball: Big Race USA
Ridge Racer Type 4
R-Type Delta
Swing
T'ai Fu
Tekken 3 World Tournament
Net Yaroze
Edit
Pandora's Box
The Benelux Edition Box features the Ape enemy from Ape Escape which wasn't even released in Europe at that time (05/99).
This disc contains two unused icons: One is the KKND Krossfire playable, which was eventually featured on the next disc, and the other the early Prince Naseem Boxing video.