Overview
Edit
The 42nd issue of OUKPSM. Released in February 1999.
Interface Info
Edit
Interface Background: The Rotating Machine (Blue)
Number of Icons: 9 (10 if not scrapped)
Selection Style: Single (L/R, M)
Background Music: #2 ('95-'99, Harry Holmwood)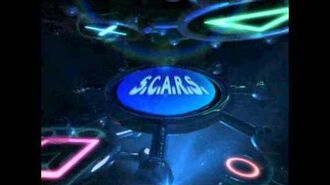 Playables
Edit
Cool Boarders 3
Devil Dice
Max Power Racing
Metal Gear Solid
S.C.A.R.S.
V-2000
Disney-Pixar's A Bug's Life (movie trailer)
Metal Gear Solid
Net Yaroze (Hall of Fame Compilation)
Edit
Total Soccer Yaroze
Blitter Boy
Mah Jongg
Haunted Maze
Pushy II
Psychon
Hover Car Racing
Gravitation (v1.3)
Rocks 'n' Gems
The Incredible Coneman
Terra Incognita
Bouncer 2
Clone
Between The Eyes
This has both the playable demo and the video of Metal Gear Solid, which means this is a MGS-oriented release.
This demo alongside Euro Demo 02/99, among demo players, has made famous for it's Net Yaroze Hall of Fame Compilation.
This contains an unused playable, which is MUSIC, supposedly the MUSIC Data from the next issue, but it was scrapped at the last moment.
This demo (along with #43 and #44) shares the same interface theme and background music.
The Hall of Fame Compilation is just a list of all Net Yaroze games: from #26 (Between The Eyes (Tunnel, Beta version), when Net Yaroze was debuted as a homebrew playable, to #41 (Total Soccer Yaroze).
This is also the introduction to the full version of Between The Eyes.
Second appearance of a new Australian Disc layout.
Ad blocker interference detected!
Wikia is a free-to-use site that makes money from advertising. We have a modified experience for viewers using ad blockers

Wikia is not accessible if you've made further modifications. Remove the custom ad blocker rule(s) and the page will load as expected.