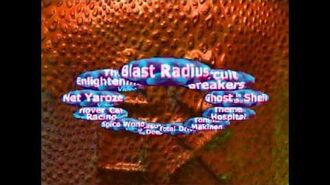 Overview
Edit
The 35th issue of OUKPSM. Released in August 1998.
Interface Info
Edit
Interface Background: Flesh PlayStation Icons (Red)
Number of Icons: 11
Selection Style: Multi (L/R, B)
Background Music: #2 ('95-'99, Harry Holmwood)
Playables
Edit
Blast Radius
Circuit Breakers
Ghost in the Shell
Theme Hospital
Tommi Mäkinen Rally
Total Drivin
Treasures of the Deep
Net Yaroze
Edit
Hover Car Racing
The Enlightenment (PlayStation accessories spot)
Net Yaroze Advert
The Enlightenment spot comes back.
Ad blocker interference detected!
Wikia is a free-to-use site that makes money from advertising. We have a modified experience for viewers using ad blockers

Wikia is not accessible if you've made further modifications. Remove the custom ad blocker rule(s) and the page will load as expected.