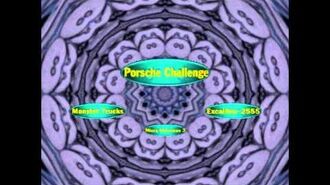 Overview
Edit
The 20th issue of OUKPSM. Released in June 1997.
Interface Info
Edit
Interface Background: The Carpet (Purple)
Number of Icons: 4
Selection Style: Multi (L/R, M)
Background Music: #2 ('95-'99, Harry Holmwood)
Playables
Edit
Excalibur 2555 AD
Micro Machines V3
Monster Trucks
Porsche Challenge
This disc contains an unused playable for Total NBA 97, which was likely scrapped and ended being a US exclusive as it was featured on the US Jampack 1 demo disc under its US name NBA Shootout 97, despite having been developed by SCEE, like its predecessor.
Ad blocker interference detected!
Wikia is a free-to-use site that makes money from advertising. We have a modified experience for viewers using ad blockers

Wikia is not accessible if you've made further modifications. Remove the custom ad blocker rule(s) and the page will load as expected.