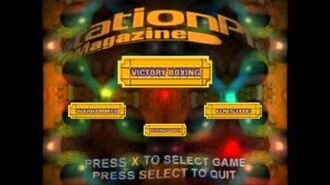 Overview
Edit
The 16th issue of OUKPSM. Released in February 1997.
Interface Info
Edit
Interface Background: Spinning OPSM Logo
Number of Icons: 4
Selection Style: Multi (L/R, M)
Background Music: #2 ('95-'99, Harry Holmwood)
Playables
Edit
Disruptor
Onside
Victory Boxing
Warhammer: Shadow of the Horned Rat
The UK sleeve sticker labels this demo as "Disc 01: Vol 2", even though that wouldn't be released for another two months. The disc code on said sticker is also incorrect; it actually refers to last month's disc.
Disruptor' is misspelled as "Disrupter" on the European black disc.