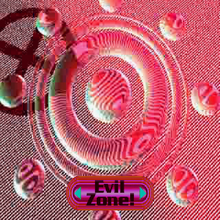 Overview
Edit
A special demo of EEE Volume 2 with the worst games released in 2016.
Interface Info
Edit
Interface Background: Noise Plate (Red)
Number of Icons: 12
Selection Style: Single (L/R, B)
Background Music: #E1 (75%, 2016, Eryk Minkowski)
Playables
Edit
Psybadek
Rascal
The Amazing Virtual Sea Monkeys
Bubsy 3D (NTSC2PAL)
The Hoobs
WCW Nitro
Courier Crisis
Attack of the Saucermen
Net Yaroze (Net Yaroze Boredom)
Edit
Blockz
Tunnel Racer (Between The Eyes, alpha version)
Cart
Car G1
Sam the Builderman
Inertia
Sphere
Jagot
Stone Gate
Gas Girl
Super Ramp Skater
Invaders from Mars
Z2
Surf Game
A Dog Tale
One on One
Video Poker Simulator
BursTrick Wakeboarding
Rugrats in Paris
Simpsons Wrestling
The Crash Bandicoot Intro was scrapped, because the demo is bad as it is.
The first demo to have a NTSC demo converted to PAL.
Ad blocker interference detected!
Wikia is a free-to-use site that makes money from advertising. We have a modified experience for viewers using ad blockers

Wikia is not accessible if you've made further modifications. Remove the custom ad blocker rule(s) and the page will load as expected.