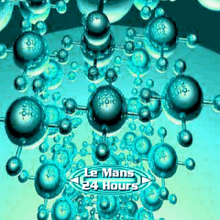 Overview
Edit
The 2nd and the last disc of the EEE Volume 1 Revisited series. Released in 2017.
Interface Info
Edit
Interface Background: Symmetric Platforms (R Turquoise)
Number of Icons: 16 (extended)
Selection Style: Single (L/R, B)
Background Music: #E1 (2016, Eryk Minkowski)
Playables
Edit
Crash Team Racing
Music 2000
V2000
Everybody's Golf 2
Formula 1 '97
Team Buddies
Vib-Ribbon (DJ Cam special demo)
A Bug's Life
Tarzan
Firebugs (E3 Demo)
Incredible Crisis
Crime Killer
Croc 2
WRC Arcade
Alfred Chicken
Net Yaroze (Net Yaroze Mania)
Edit
Robot Ron
Roller
Super Bub Contest
Pandora's Box
Time Slip
Squeak
Ping Ping
Katapila
Yaroze Rally
Yarozians
INVS
Shroud
Haunted Maze
Blitter Boy
Between The Eyes
Terra Incognita
Hover Car Racing
The Incredible Coneman
Clone
Gravitation (v1.3)
Rocks 'n' Gems
Bouncer 2
This volume contains games from Disc 3 and Disc 4 with the same Yaroze Compilation from Disc 4.
Ad blocker interference detected!
Wikia is a free-to-use site that makes money from advertising. We have a modified experience for viewers using ad blockers

Wikia is not accessible if you've made further modifications. Remove the custom ad blocker rule(s) and the page will load as expected.