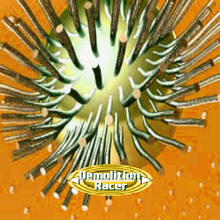 Overview
Edit
This is a special demo for Tobias' 26th birthday released in December 2016.
Interface Info
Edit
Interface Background: Rubber Ball (Orange)
Number of Icons: 16 (extended)
Selection Style: Single (L/R, B)
Background Music: #6 (EMix) (2016, Eryk Minkowski, orig. H. Holmwood, J. Page)
Playables
Edit
Auto Destruct
Motorhead
Bust-A-Groove
Newman-Haas Racing
Kula World
Gran Turismo 2
Klonoa
Tombi!
Devil Dice
S.C.A.R.S.
R-Type Delta
Retro Force
G-Darius
Team Buddies
Wip3out
Tekken 3 World Tournament
The disc (along with Vol.1) is a reference of the M6 Best Of '99 demos.
This disc has got Tobias' favorite shoot 'em ups and platformers.
The playables included in this disc are from OGPSM05/98, Tobias' first ever demo. Also there was going to be Timeshock as a playable, but it was scrapped at the last minute.
This one is also released for PS3, hence the higher disc capacity.
Ad blocker interference detected!
Wikia is a free-to-use site that makes money from advertising. We have a modified experience for viewers using ad blockers

Wikia is not accessible if you've made further modifications. Remove the custom ad blocker rule(s) and the page will load as expected.