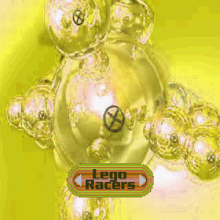 Overview
Edit
This is a special dedicated to the founder's friend Aginnon's 15th birthday. Released in July 2016.
Interface Info
Edit
Interface Background: Merging Bubbles (Yellow)
Number of Icons: 12
Selection Style: Single (L/R, B)
Background Music: #6 ('99-2000, Harry Holmwood, Jason Page)
Playables
Edit
Galerians
Everybody's Golf 2
N-Gen Racing
Gekido
Destruction Derby Raw
Killer Loop
Grind Session
Demolition Racer
R-Type Delta
Incredible Crisis
Galerians (alternate trailer with gameplay)
In Cold Blood
An playable demo of World's Scariest Police Chases was ment to be included but cut at the last minute, and a music video of Carbon Kid by Alpinestars to be included but removed due to time constraints.
Ad blocker interference detected!
Wikia is a free-to-use site that makes money from advertising. We have a modified experience for viewers using ad blockers

Wikia is not accessible if you've made further modifications. Remove the custom ad blocker rule(s) and the page will load as expected.