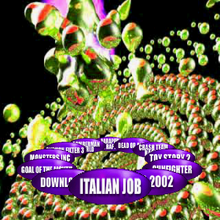 Overview
Edit
The 3rd disc of the EEE Volume 4 series. Released in 2016/2017.
Interface Info
Edit
Interface Background: Plasma Volcano (() Red/Yellow/Purple)
Number of Icons: 13 (extended)
Selection Style: Single (L/R, B)
Background Music: #E3 (2016, Eryk Minkowski)
Playables
Edit
Big Race USA
Colin McRae Rally (PLATINUM)
Point Blank 2
Bloodlines
Rugrats
40 Winks
Fluid (ERIC'S FAVORITE)
Live Wire
Rat Attack
Pong
Croc 2
Wild 9
The Next Tetris (IMPORT)
There are mostly games from the 40/50 series.
Ad blocker interference detected!
Wikia is a free-to-use site that makes money from advertising. We have a modified experience for viewers using ad blockers

Wikia is not accessible if you've made further modifications. Remove the custom ad blocker rule(s) and the page will load as expected.