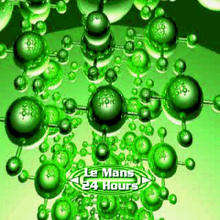 Overview
Edit
The 4th disc (and the last one of Volume 3) of the unofficial essentials series with games picked by the founder for the 20th Anniversary of OPSM. Released in 2016.
Interface Info
Edit
Interface Background: Symmetrical Platforms (/\ Lime Green)
Number of Icons: 12
Selection Style: Single (L/R, B)
Background Music: #E2 (2016, Eryk Minkowski)
Playables
Edit
Colin McRae Rally 2.0
Hogs of War
MoHo
Eagle One: Harrier Attack
MediEvil 2
Stuart Little 2
Street Fighter EX2 Plus
Ms. Pacman: Maze Madness
Radikal Bikers
Jackie Chan Stuntmaster
Net Yaroze (Net Yaroze Mega Bonanza)
Edit
Adventure Game
Blitter Boy
Between The Eyes
Blockz
Pandora's Box
Robot Ron
Roller
Super Bub Contest
Yarozians
GIT
INVS
Rocks 'n' Gems
Inertia
Sphere
Haunted Maze
Total Soccer Yaroze
Shroud
Down
Squeak
Ping Ping
Sam The Boulderman
Columns
A Dog Tale
TankX
Opera of Destruction
Tan Tank 2
Gravitation (v1.3)
Clone
Pushy II
Terra Incognita
Bouncer 2
Snowball Fight
Hover Racing (v1.20)
Yaroze Rally
Surf Game
The Incredible Coneman
Psychon
Samsaric Asymptotes
AirBob
Arena
Gas Girl
Earth Saves Our Love
Katapila
Snave
3D Breakout
Time Slip
Technical Demo
Z2
Jagot
The Appointed Station
MULTIVIDEO (showreel, from ED04/00GER)
Most titles are from the 60 series.
Net Yaroze Mega Bonanza is a big update of the Frenzy compilation from 2-4.
It has 60 PLAYABLE DEMOS!
Most choices are from the founder's PSX cracked games library.