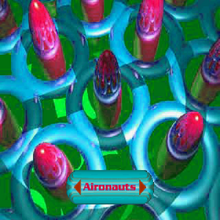 Overview
Edit
The 4th disc (and the last one of Volume 2) of the unofficial essentials series with games picked by the founder for the 20th Anniversary of OPSM. Released in 2016.
Interface Info
Edit
Interface Background: The Cones (/\ Green)
Number of Icons: 12
Selection Style: Single (L/R, B)
Background Music: #E1 (2016, Eryk Minkowski)
Playables
Edit
Gekido
Team Buddies
Sled Storm
N-Gen Racing
Mr. Driller
Terracon
Spyro the Dragon 3
Wip3out (ERIC'S FAVORITE)
Crash Bash
Net Yaroze (Net Yaroze Frenzy)
Edit
Robot Ron
Roller
Katapila
Squeak
Time Slip
Ping Ping
Blitter Boy
GIT
INVS
Yarozians
Samsaric Asyptotes
Super Bub Contest
Between The Eyes
AirBob
Hover Racing (v1.20)
Tan Tank 2
Terra Incognita
Snave
Clone
3D Breakout
Pushy II
Pandora's Box
Bouncer 2
Rocks 'n' Gems
Hover Car Racing
Haunted Maze
Snowball Fight
Down
Arena
Shroud
Decaying Orbit
Ducati Life
In Cold Blood
This Yaroze compilation is the biggest by far. Also includes some games from Japan.
This demo as a whole has got 40 PLAYABLE DEMOS!