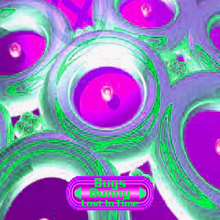 Overview
Edit
The 2nd disc of the unofficial essentials series with games picked by the founder for the 20th Anniversary of OPSM. Released in 2016.
Interface Info
Edit
Interface Background: The Plates ([] Pink)
Number of Icons: 12
Selection Style: Single (L/R, B)
Background Music: #E1 (2016, Eryk Minkowski)
Playables
Edit
Monster Trucks
Destrega
Devil Dice (ERIC'S FAVORITE)
Monaco Grand Prix
Lomax
Pandemonium
Crash Bandicoot 2 (PLATINUM)
Formula Karts
Tommi Mäkinen Rally
Klonoa
Net Yaroze (Lewis Evans Special)
Edit
Pandora's Box
Decaying Orbit
Pushy II
Gravitation (v1.3)
Bouncer 2
Clone
Between The Eyes
Snave
3D Breakout
Devil Dice comes back as Eric's favorite.
The last 3 games on this Net Yaroze compilation are from Lewis Evans, hence to the name of the compilation.
This might be a Racing and Platformers special with few exceptions.