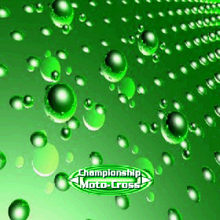 Overview
Edit
The 4th (and the last of Volume 1) disc of the unofficial essentials series with games picked by the founder for the 20th Anniversary of OPSM. Released in 2016.
Interface Info
Edit
Interface Background: Water Bubbles (/\ Green)
Number of Icons: 12
Selection Style: Single (L/R, B)
Background Music: #E1 (2016, Eryk Minkowski)
Playables
Edit
Music 2000
Killer Loop
Everybody's Golf 2
Vib-Ribbon (DJ Cam special demo)
Alfred Chicken
Incredible Crisis
Firebugs (E3 Demo)
Cool Boarders 4
WRC Arcade
Muppet Race Mania
Net Yaroze (Net Yaroze Mania)
Edit
Robot Ron
Roller
Super Bub Contest
Pandora's Box
Time Slip
Squeak
Ping Ping
Katapila
Yaroze Rally
Yarozians
INVS
Shroud
Haunted Maze
Blitter Boy
Between The Eyes
Terra Incognita
Hover Car Racing
The Incredible Coneman
Clone
Gravitation (v1.3)
Rocks 'n' Gems
Bouncer 2
There is the biggest Net Yaroze compilation so far.