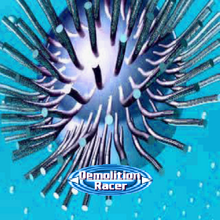 Overview
Edit
The 1st disc of the unofficial essentials series with games picked by the founder for the 20th Anniversary of OPSM. Released in 2016.
Interface Info
Edit
Interface Background: Rubber Ball (X Blue)
Number of Icons: 12
Selection Style: Single (L/R, B)
Background Music: #E1 (2016, Eryk Minkowski)
Playables
Edit
Gran Turismo
Tekken 3
Wip3out
Cool Boarders 2
Rollcage Stage II
Kula World
Crash Bandicoot 3: Warped
Tombi!
Retro Force
Ridge Racer Type 4
Net Yaroze
Edit
Between The Eyes
Blitter Boy
Super Bub Contest
Terra Incognita was going to be the 3rd Yaroze game, but it was scrapped.
Ad blocker interference detected!
Wikia is a free-to-use site that makes money from advertising. We have a modified experience for viewers using ad blockers

Wikia is not accessible if you've made further modifications. Remove the custom ad blocker rule(s) and the page will load as expected.