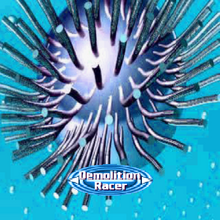 Overview
Edit
The 1st disc of the unofficial essentials series with games picked by the founder for the 20th Anniversary of OPSM. Released in 2016.
Interface Info
Edit
Interface Background: Rubber Ball (X Blue)
Number of Icons: 12
Selection Style: Single (L/R, B)
Background Music: #E1 (2016, Eryk Minkowski)
Playables
Edit
Gran Turismo
Tekken 3
Wip3out
Cool Boarders 2
Rollcage Stage II
Kula World
Crash Bandicoot 3: Warped
Tombi!
Retro Force
Ridge Racer Type 4
Net Yaroze
Edit
Between The Eyes
Blitter Boy
Super Bub Contest
Terra Incognita was going to be the 3rd Yaroze game, but it was scrapped.